Latest Updates
April 12, 2023
Secure Cash and Transport Industry Stakeholders to Gather at the 2023 SCTA Conference in Chicago
The 11th SCTA Conference will occur September 13-15, 2023 at the Swissotel Chicago with Alison Levine delivering the keynote address. Registration for the 2023 event is now open with Early Bird rates ending July 28, 2023.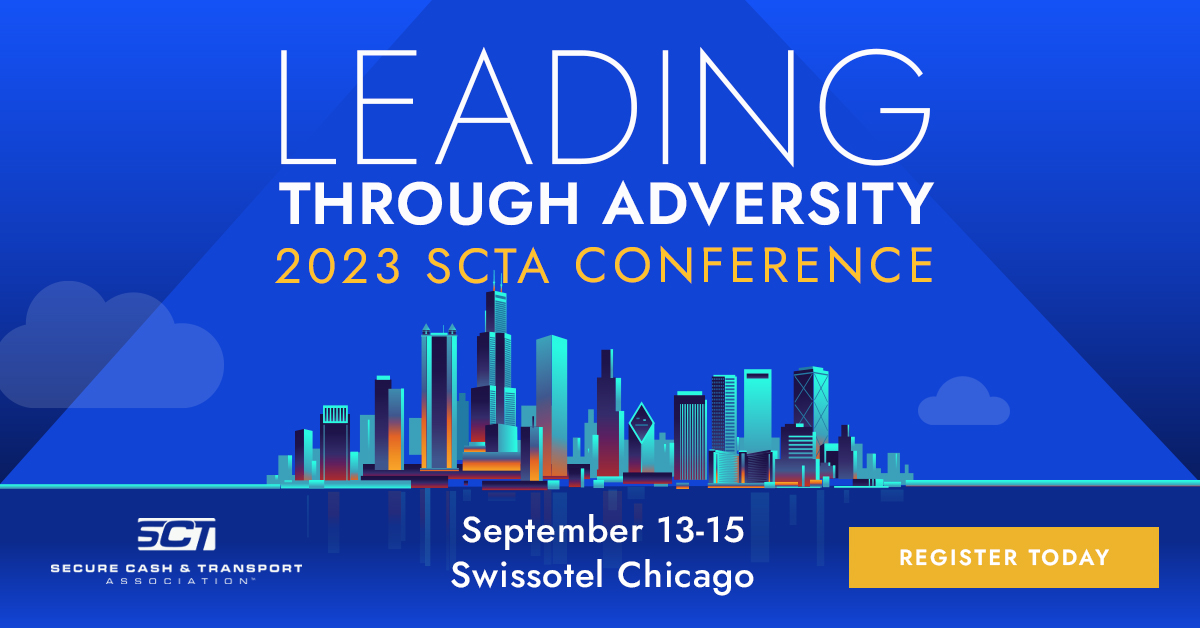 April 12, 2023 (Purcellville, VA) - Early bird registration is now open for the Secure Cash & Transport Association (SCTA) annual conference at the Swissotel Chicago, September 13-15, 2023. This year is the SCTA's 11th annual event and will center on the topic of "Leading Through Adversity." The conference features informative sessions, networking opportunities, and exhibits and is designed to support the Association's mission to protect, strengthen, and unite the cash-in-transit and cash-servicing industries. Early bird registration offers discount pricing to members and non-members until July 28, 2023.
Today, the SCTA also proudly announces its keynote speaker for the 2023 event, Alison Levine. As a boundary-breaker, Levine knows what it's like to survive (and thrive) in the world's toughest environments. She served as team captain of the first American Women's Everest Expedition, scaled the "Seven Summits," and skied to the North and South Poles — making history along the way. In her keynote address, "On the Edge: The Art of High-Impact Leadership," Levine will make a compelling case that the leadership principles that apply in the world of extreme adventure also apply to today's rigorously competitive business environments.
Details about the conference, registration information, and association membership details can be found at https://scta.securetransportassociation.org.
About the Secure Cash & Transport Association (SCTA)
The Secure Cash & Transport Association (SCTA) is a non-profit association established in 2013 to represent the shared interests of professionals in ATM servicing, cash handling/processing, transportation, and safekeeping of cash and coin throughout North America. Industry groups represented by the association include armored operators, insurance providers, truck builders, financial institutions, ATM cash providers, coin wrappers, security surveys, compliance providers, retailers, and loss adjusters.
« Back to News